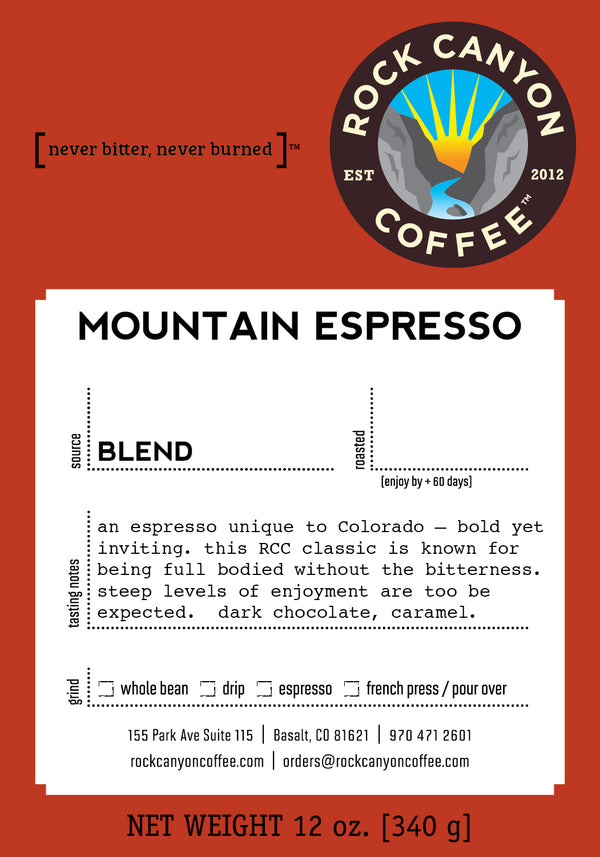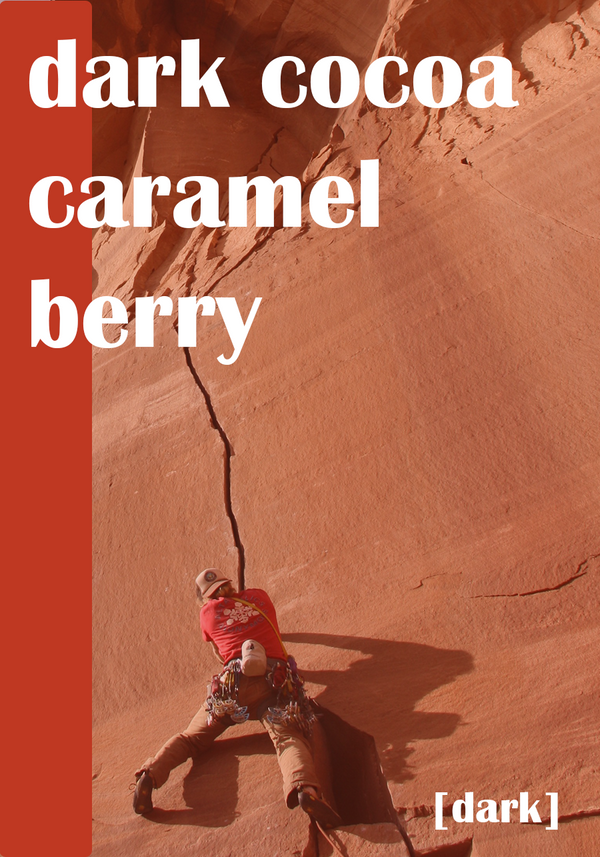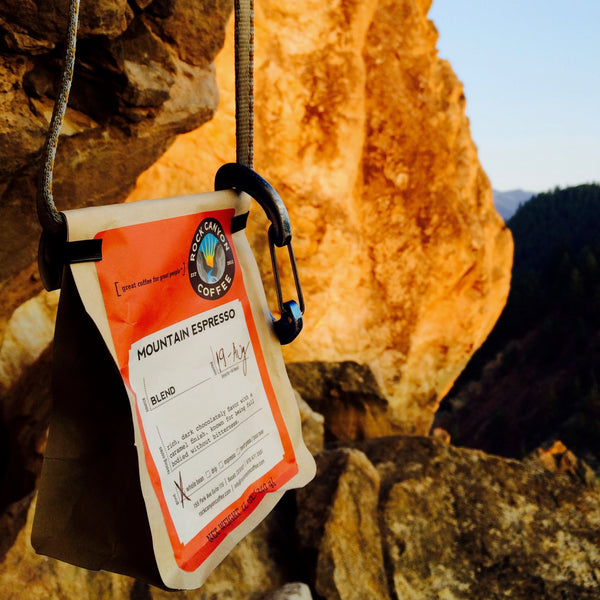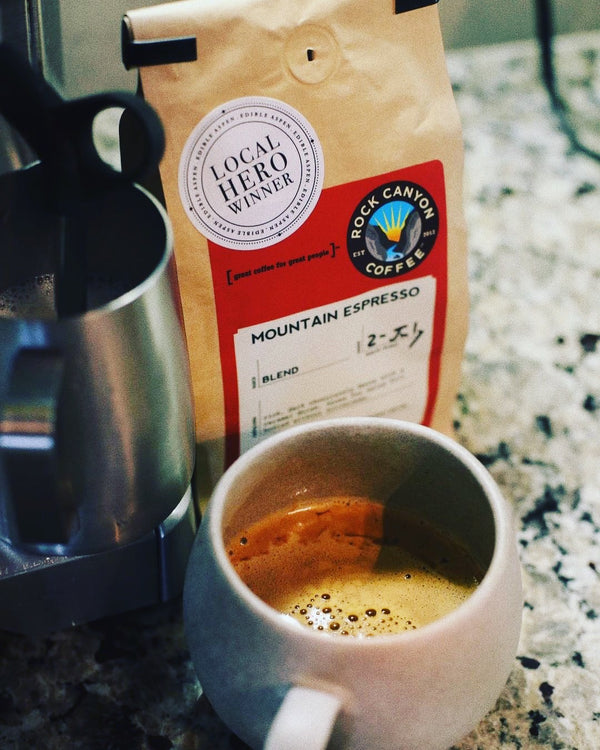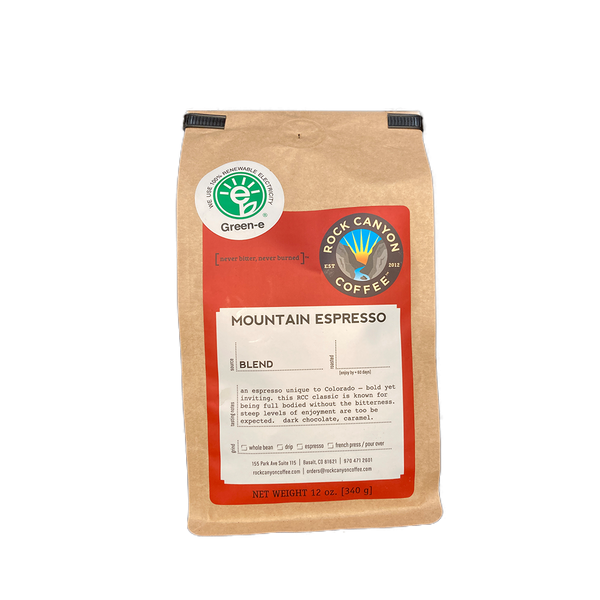 THIS is the flagship Rock Canyon Coffee blend that embodies our idea of a Colorado espresso concept: bold yet inviting, not unlike the mountains that surround our roastery.
expect precipitous levels of enjoyment

Flavor Profile
sweet chocolate, caramel, smooth and full bodied
you'll also notice some berry notes, particularly in the aromatics
Brew Clue
believe it or not our espresso isn't just a one trick pony!  Try it in your drip maker, french press, etc, sky is the limit.
Origin Notes
Central American (varies), Brazil, Ethiopia

Our Commitment to Sustainability
We take environmental stewardship seriously as a company, and are always in search of making improvements.
For starters, our roastery has been carbon neutral since 2019 through a combination of carbon offsets and renewable energy certificates.
Learn more about our environmental partnerships by following the link to our page on Carbon Neutrality.
Our packaging is compatible with single-stream recyling systems and it is on our agenda to transition to 100% compostable bags as they become available.
At the beginning of 2020 we began working with EverGreen ZeroWaste to compost all organic waste generate on-site (coffee grounds, coffee chaff, espresso pucks, etc) which eliminates roughly 500-lbs of organic material out of the landfills annually.