Grinding since 2012
[never bitter, never burned]
Our People
Like many, we're all transplants to the Roaring Fork Valley.
Alex hails from the poetically beautiful Pacific North West while John and Kyle are from, well, New Jersey.
These are the faces behind every coffee that ends up in your cup, and as they say, a picture is worth a thousand words..
[never bitter, never burned]
what began as a coffee roasting philosophy came to define both our internal culture and environmental conscience.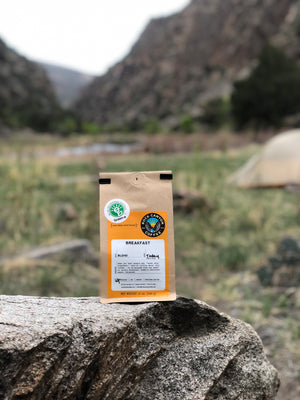 Coffee
Are you dreading a lecture saturated in themes like "specialty craft", "artisinal passion", and "moustache wax"?
Fear you not! You can leave your fedora at the front-dora. Lol.
While our coffee may be some of the best on the block, it is meant to be inclusive and inviting for palates of all skill levels to enjoy.
The [never bitter, never burned] roasting philosophy is right to the point in those 4 words.
To give you a peak under the hood, we're known for caramelizing the natural sugars inherent to the coffee bean with the intention of highlighting the compounds that deliver rich nuance while minimizing those responsible for the bitter & burned flavors you often find.
If you've ever made caramel by cooking sugar on a stovetop you know exactly what we're talking about.
If you take it too far, you've got nothing but bitter char paired with an aroma (to put it kindly) that forces you to consider selling your house and starting over altogether.
The same is true for coffee. It's an art form to get it right.
We think we've come up with a few gems – hope you enjoy them!
Shop coffee >>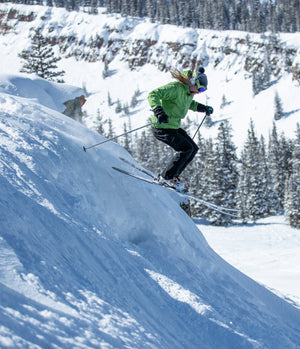 Culture
Bitterness in the body translates to bitterness in the bean, or so we say.
Accordingly, outlets that stoke positivity are at the core of our [never bitter] culture.
Spending time outside and engaging our curiosities are big priorities for us.
Rock Canyon is a company that invests time and money into the team experience:
We have wellness benefits to support your classic outdoor activities like skiing, or if you're Kyle, ice-fishing.
We have education benefits to support extra-curriculars like practicing mindfulness, or, if you're John, learning computer programming languages.
Time-off is borderline mandatory because we all know it's the best AND who doesn't like to hear an adventure story on the back end?
We're still secretly waiting for Alex to win another lottery slot to boat the Grand Canyon and tell us she's got to disappear for a month (COVID derailed her first bid).
This is where strong culture comes in -- it's easy for us to toggle to "let's make it happen" mode.
Same goes for Kyle when he inevitably gets the chance to go fly-fishing off-grid in Patagonia or something. Ya know?
So when you treat yourself to a bag of our coffee, know that you are directly participating in the culture of our company.
Rock Canyon would not be Rock Canyon without it - and for that, we thank you!
ARe you a rock canyoneer? >>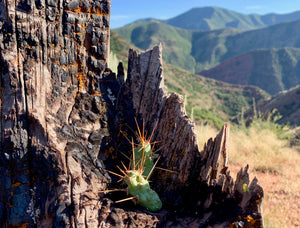 Conscience
We care about the planet we live on because we care about the people that live on it. (i.e. you, us, our families)
You've heard it before, but there is no Planet B.
We hold a [never burned] vision for a future in which we can help Planet A (i.e. Earth) from being irreversibly burned by the effects of climate change.
Even though we're a small company, we think it's important to set the standard of leadership when it comes to aligning our business objectives with the conclusions of climate science.
Since there's a wealth of information for us to share, we've curated a page to give you an idea of how we approach carbon neutrality.
We hope to give you a clearer understanding of what the pieces are, how they fit together, and who we work with to accomplish our goals...
LEARN MORE About Our approach >>
"Oooo, this is my kind of program"
we hear you, and would love you to join our scene!