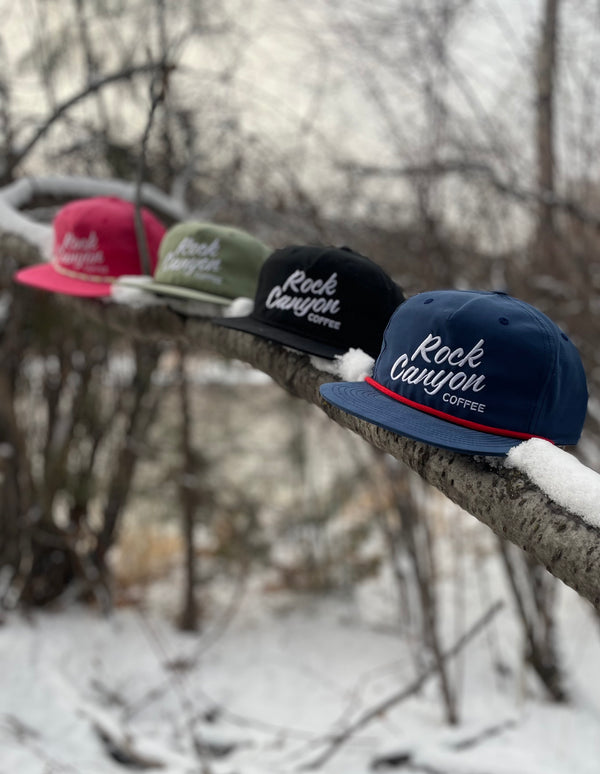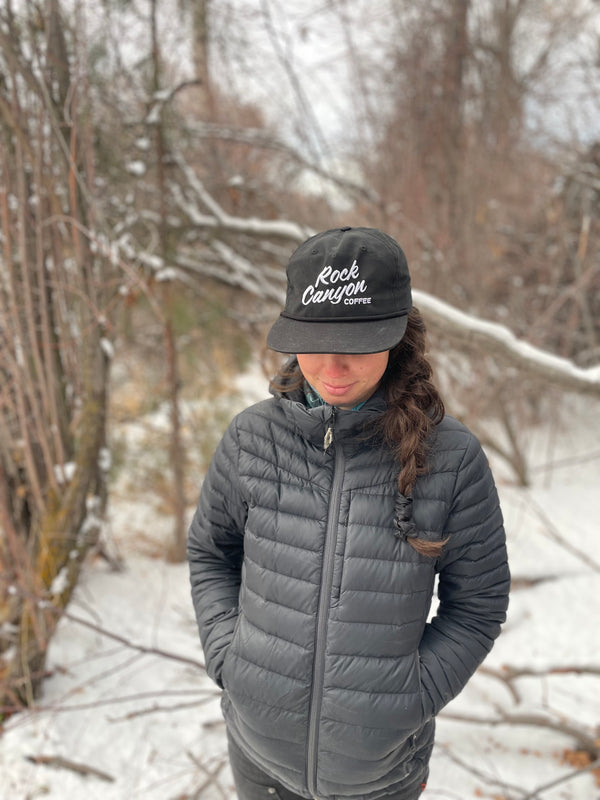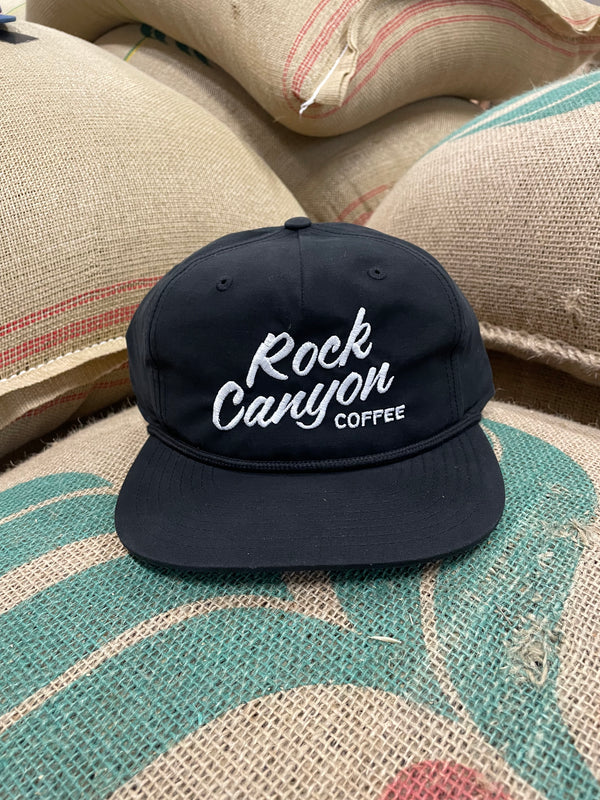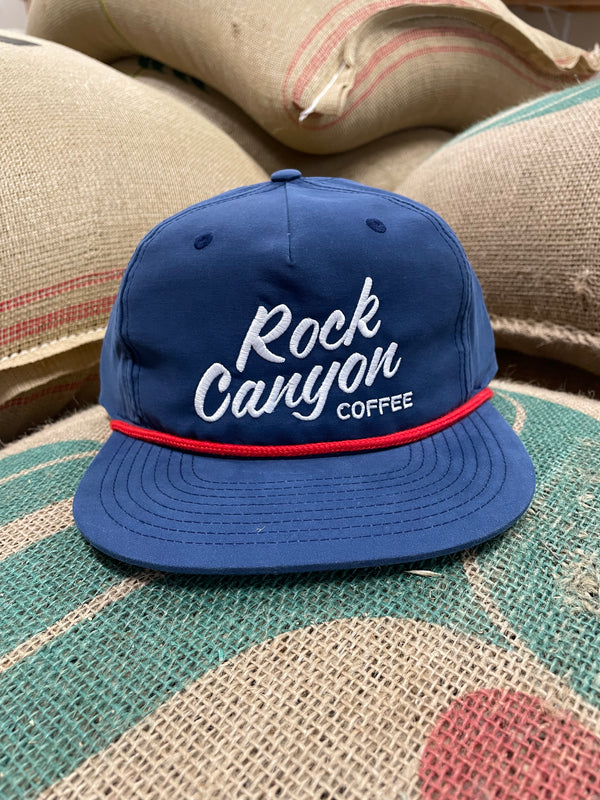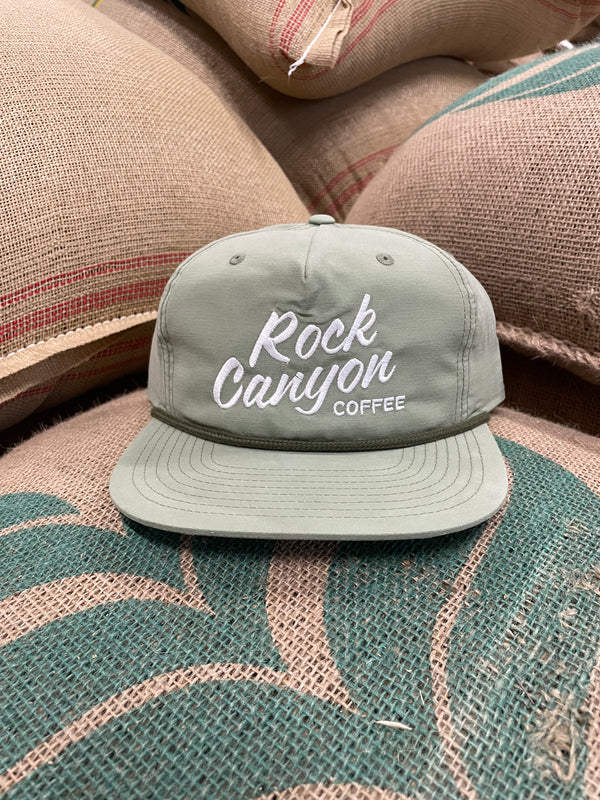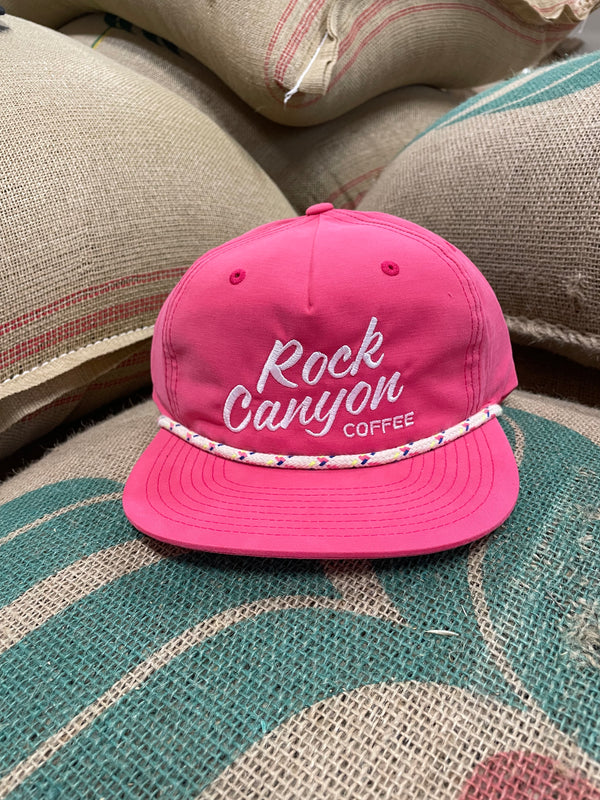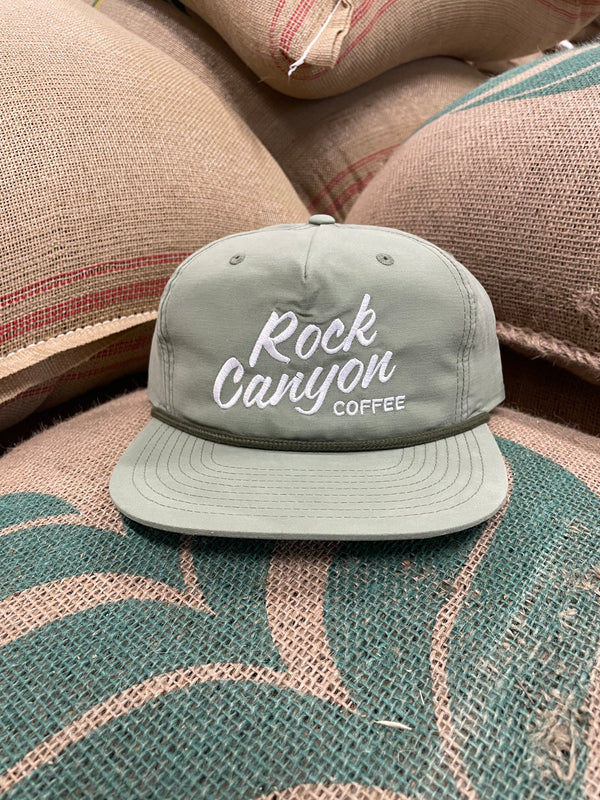 Limited Edition Rock Canyon Hats
Alex, chief architect of the RCC Style Experience, would argue that this is our coolest hat yet.
For the 2nd addition hat, we went with an inventive font to replace the Rock Canyon logo - pretty stylish wouldn't ya say??  
 Sizing / Design
One Size fits all - a Custom Nylon, Grandpa Structured, Pinch Front 5 Panel, Flat Bill W/ 5mm Rope Detail and Classic Snapback.
Our Commitment to Sustainability
We take environmental stewardship seriously as a company, and are always in search of making improvements.
For starters, our roastery has been carbon neutral since 2019 through a combination of carbon offsets and renewable energy certificates.
Learn more about our environmental partnerships by following the link to our page on Carbon Neutrality.
Our packaging is compatible with single-stream recyling systems and it is on our agenda to transition to 100% compostable bags as they become available.
At the beginning of 2020 we began working with EverGreen ZeroWaste to compost all organic waste generate on-site (coffee grounds, coffee chaff, espresso pucks, etc) which eliminates roughly 500-lbs of organic material out of the landfills annually.