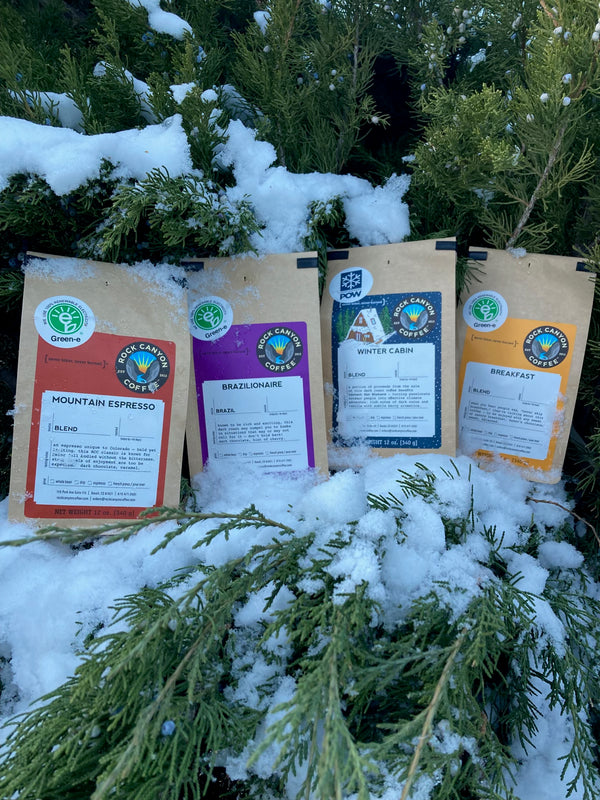 3-Month Gift Subscription
4 x 12-ounce bags of our classic coffees delivered to your lucky recipient once a month for 3 months. 
each shipment includes 1 bag each of Mt. Espresso, Breakfast Blend, Brazilionaire, and Winter Cabin!
plan automatically expires after the last shipment.
Subscription Details
billing will recur automatically for the 3 shipments
for example: a subscription made on December 3rd would be charged on Dec 3rd, Jan 3rd, and Feb 3rd and will expire automatically on Feb 3rd!

Includes 1 each of:
Mt. Espresso
Breakfast Blend
Brazilionaire
Winter Cabin
Brew Clue
there's no rule that says the lucky recipient can't be you! ;)
and if it is you, be the neighborhood hero and invite someone over for coffee if you're running a little heavy one month. 
or maybe use a bag as a peace offering with the guy that operate his lawn mower / snow blower at weird hours of the day/night.
Our Commitment to Sustainability
We take environmental stewardship seriously as a company, and are always in search of making improvements.
For starters, our roastery has been carbon neutral since 2019 through a combination of carbon offsets and renewable energy certificates.
Learn more about our environmental partnerships by following the link to our page on Carbon Neutrality.
Our packaging is compatible with single-stream recyling systems and it is on our agenda to transition to 100% compostable bags as they become available.
At the beginning of 2020 we began working with EverGreen ZeroWaste to compost all organic waste generate on-site (coffee grounds, coffee chaff, espresso pucks, etc) which eliminates roughly 500-lbs of organic material out of the landfills annually.