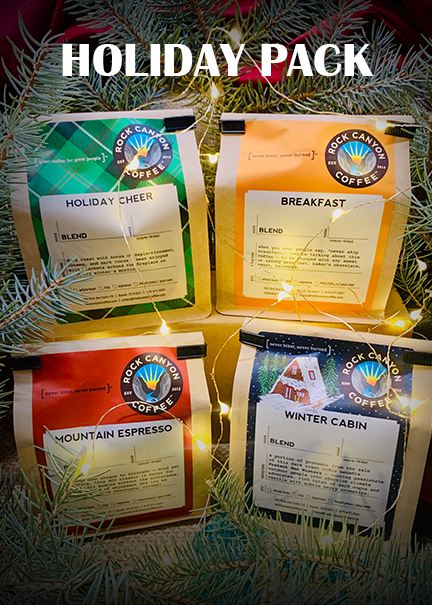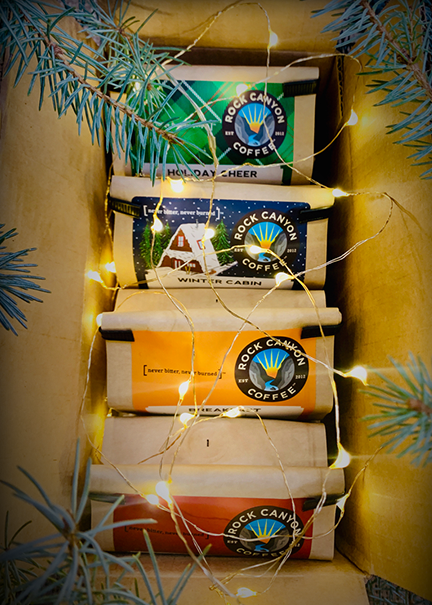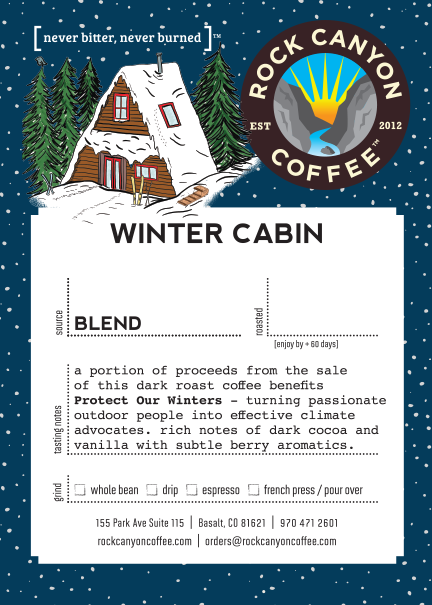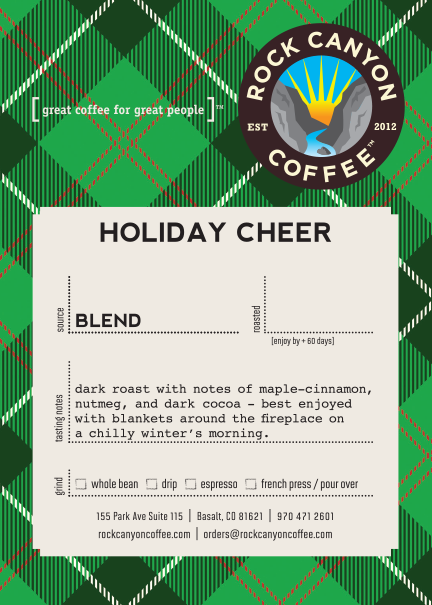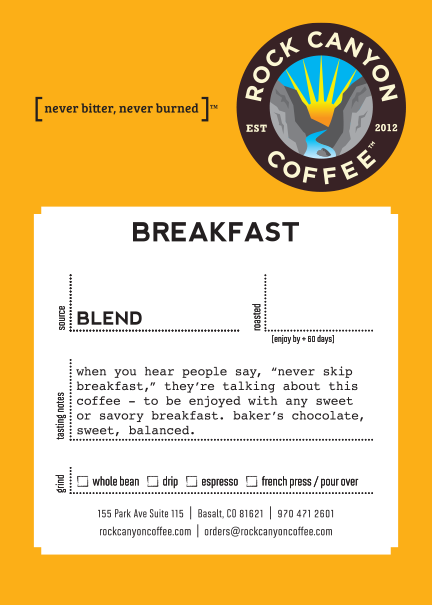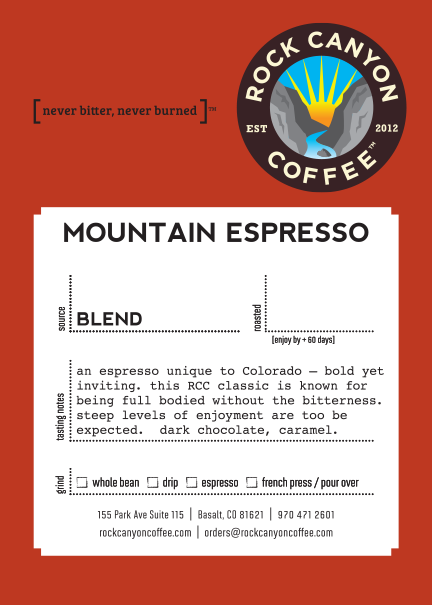 Introduce/re-introduce your friends and family to the Rock Canyon experience this holiday season!
An opportunity to win December is upon you! 
This sample pack boasts 4 eight-ounce bags of Rock Canyon's holiday favorites:
Holiday Cheer | Mt. Espresso | Breakfast | Winter Cabin 
Flavor Profile 
Holiday Cheer - maple-cinnamon, nutmeg, dark cocoa
Mt. Espresso - sweet chocolate, caramel, smooth and full bodied
Breakfast - baker's chocolate, nutmeg, sweet and velvety
Winter Cabin - dark cocoa, vanilla, and hints of berry.
Brew Clue
Be a holiday hero and write a note to your loved one(s) to be included in the shipment!
Happy Holidays from your pals at Rock Canyon Coffee! Best wishes and warmest regards for you and yours in 2022!
Our Commitment to Sustainability
We take environmental stewardship seriously as a company, and are always in search of making improvements.
For starters, our roastery has been carbon neutral since 2019 through a combination of carbon offsets and renewable energy certificates.
Learn more about our environmental partnerships by following the link to our page on Carbon Neutrality.
Our packaging is compatible with single-stream recyling systems and it is on our agenda to transition to 100% compostable bags as they become available.
At the beginning of 2020 we began working with EverGreen ZeroWaste to compost all organic waste generate on-site (coffee grounds, coffee chaff, espresso pucks, etc) which eliminates roughly 500-lbs of organic material out of the landfills annually.